{product.name}
Please note: We are continuously building our catalog over time. If you don't see a product that you are looking for please give us a call today. We would be happy to help you.
Buchanan Cellers Equi-Lux Ultra Vitamin Mineral Meal
This is the our original vitamine trace mineral supplement we produced. It was shown to make noticeable changes in coat condition, hoof health and feed consumption reductions. Customer feed-back told us they noticed hoof hardness changes in as little as 3 weeks and this was not an isolated incident. In addition stable owners reported after putting all their horses on this supplement their hay consumption went down and horses looked better.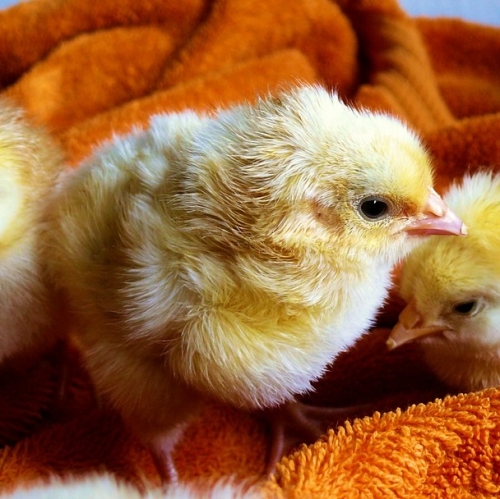 We have chicks in stock! Here's our 2019 schedule: February 14 Rhode Island Red - 50 Pullets Barred Rock - 50 Pullets February 21 Ameraucana - 50 Pullets Buff Orpington - 50 Pullets February 28 Black Australorp ...
Offered By: Yelm Farm and Pet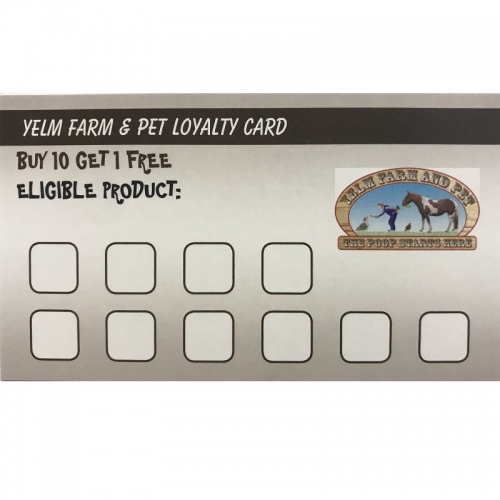 Visit us to pick up a loyalty card! When you buy 10 eligible products in a six week period, we'll give you one for free! Includes Purina Layena Crumbles and Pellets, Purina Equine Senior, and Purina Flock Raiser Pellets...
Offered By: Yelm Farm and Pet