{product.name}
Please note: We are continuously building our catalog over time. If you don't see a product that you are looking for please give us a call today. We would be happy to help you.
Chaffhaye Pasture-in-a-Bag
Plain and simple, Chaffhaye is premium bagged alfalfa sold in 50-pound bags that captures the key characteristics of fresh pasture, while also offering a guaranteed level of nutrition. It is ideal for ensuring maximum health and well-being of all classes of horse, deer, goat, llama, camelid, and other exotic animals.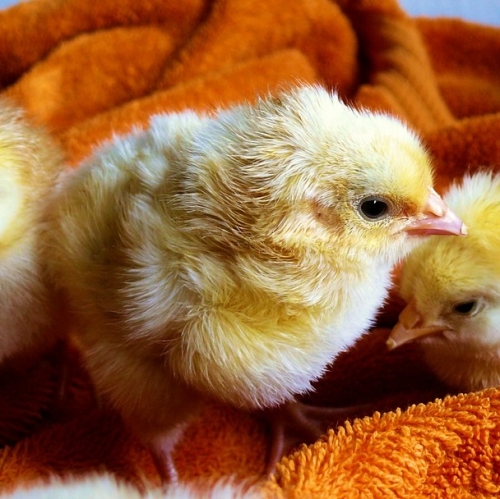 We have chicks in stock! Here's our 2019 schedule: February 14 Rhode Island Red - 50 Pullets Barred Rock - 50 Pullets February 21 Ameraucana - 50 Pullets Buff Orpington - 50 Pullets February 28 Black Australorp ...
Offered By: Yelm Farm and Pet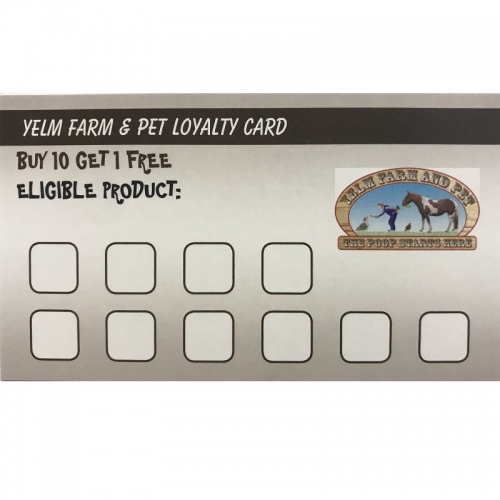 Visit us to pick up a loyalty card! When you buy 10 eligible products in a six week period, we'll give you one for free! Includes Purina Layena Crumbles and Pellets, Purina Equine Senior, and Purina Flock Raiser Pellets...
Offered By: Yelm Farm and Pet