{product.name}
Please note: We are continuously building our catalog over time. If you don't see a product that you are looking for please give us a call today. We would be happy to help you.
Bronco® Gold Equine RTU Fly Spray
Manufacturer: Farnam Animal Health Care
Especially developed for use on horses. Provides a protective hair coating against flies while imparting a high sheen to the hair when brushed out. Repels and kills stable flies, horn flies, house flies, face flies, horse flies, deer flies, mosquitoes and gnats. Also acts as a grooming aid and coat conditioner. Contains Pyrethrins, Piperonyl Butoxide Technical and Butoxypolypropylene Glycol. Available in 32 oz. trigger sprayer.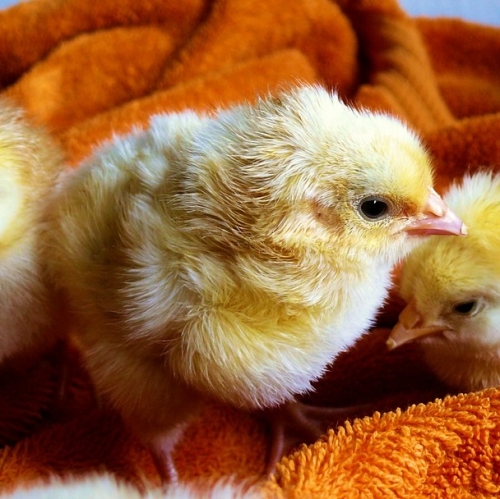 We have chicks in stock! Here's our 2019 schedule: February 14 Rhode Island Red - 50 Pullets Barred Rock - 50 Pullets February 21 Ameraucana - 50 Pullets Buff Orpington - 50 Pullets February 28 Black Australorp ...
Offered By: Yelm Farm and Pet