Being a Purina Certified Expert Dealer means that we offer a complete line of quality Purina feed products and have knowledgeable associates who care first about our customers, and their animals. Training is a key element for our Certified Expert staff and you can depend on us for Certified Expert advice!
Bulletin Board
Opening soon in Tenino. Pump & Well Supplies, Welding & Custom Manufacturing!!!
Spring is finally here!!! Come start your flock with us! We have everything you need!!!
It's time to get your lawns, gardens, and pastures going! Come grab fertilizer, lime, manure, seed, and bark to get started!!!
Bugs will be terrible this year after 2 mild Winters. Remember to help your animals out with the bug drops, sprays, and dusting powder!
Expert Articles & Advice
April 1, 2014
Whether you're looking to feed your calves something specific or the bigger cattle are keeping all of the feed to themselves, a creep feeder may be a good solution to consider. A creep feeder's basic function is to let the calves in and keep the adults out.
April 1, 2014
Colic is a general term that refers to a disruption of the horse's normal intestinal processes and is the most common medical ailment in a horse.
Special Offers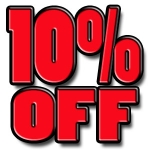 Save 10% on your next purchase of All Fly Poison and Traps.
Valid 4/01 - 4/30/2014
Quick Contact & Hours
Manager: Tammy Brueske
11242 Bald Hill Rd SE

Yelm

,

WA

98597
Phone:
360-400-4141
Fax:
360-400-4111
Email:
yelmfarmandpet@comcast.net
Mon - Fri
8:30 am - 6:30 pm