{product.name}
Please note: We are continuously building our catalog over time. If you don't see a product that you are looking for please give us a call today. We would be happy to help you.
Rescue!® Big Bag Disposable Fly Traps and Attractant
This trap is baited for fly species which are most common in agricultural areas -- including house flies, false stable flies, blow flies, blue and green bottle flies, flesh flies, face flies and many others.
The Rescue!® Big Bag Fly Trap contains a fast-acting fly attractant that starts working as soon as you add water. Food and feed additives are combined with other dried ingredients to make the Rescue!® attractant. Lured by the scent, flies enter through the yellow top cap and drown in the water.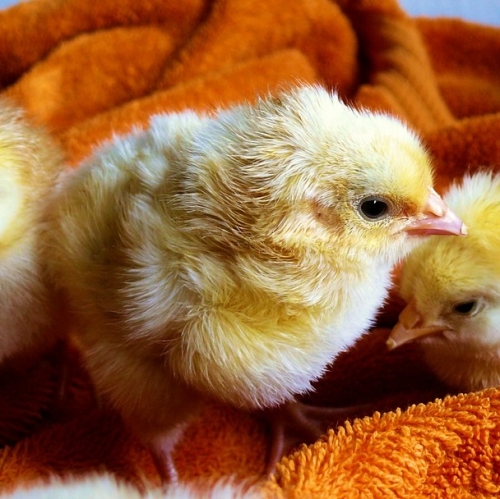 We have chicks in stock! Here's our 2019 schedule: February 14 Rhode Island Red - 50 Pullets Barred Rock - 50 Pullets February 21 Ameraucana - 50 Pullets Buff Orpington - 50 Pullets February 28 Black Australorp ...
Offered By: Yelm Farm and Pet